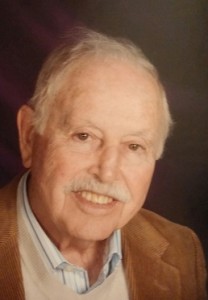 I am a practicing Catholic, Jesuit trained, Vatican II amateur theologian, which means here  that I stand on stronger professional shoulders when popularizing a complex belief theme for a larger reading public. Late in life I have found great spiritual joy in the biblical and historical  experts' recovery  of the long lost vision of Jesus' passion for the Father's commitment to his created world. To the extent possible at this point in life I feel urged to tell others how much that recovery can contribute to bringing  them  to experience  the joy contained in the good news of the gospel. This passion of Jesus is embraced in the universal Prayer, THE OUR FATHER (link: Our Father)
Always a Catholic some twenty years ago I experienced a rather different version of my community of faith, through prayer and reading under the guidance, I like to think, of  the Holy Spirit.  Inspired by the re-discovered spiritual approach to our God in the Ecumenical Council Vatican II, I found my belief system strengthened by the spirit and conclusions of that meeting of more than 2500 bishops called by the Pope from all over the world to study and discuss over a four year period basic problems of presenting the Catholic faith to the modern world.
As an additional note more than forty years of academic and practical experience dedicated to social, economic and political development in the poorer countries of Central and South America have provided me with a geographical and cultural focus for the message of Kingdom of God, its Father(and Motherhood too), among the less fortunate peoples of our planet. The Poverty Project post treats of one noteworthy methodological approach  which I think the current religious world leadership could follow as a start  to right the unacceptable imbalance of wealth resulting from  our present globalized economic system.
Except for development work I do not consider myself a professional in any field, but have lived and traveled long and far enough to experience many of the multiple and varied features of God's creation. Perhaps several academic disciplines have helped tie those experiences into a reasonable interpretation of our world:  Licenciates in Philosophy and Theology as well as Masters degrees in Medieval History and Urban Planning, and an ABD (all but dissertation) in Economic and Social Development.